home tour 2015
Taking you back in time to my home when we first moved in.
Stepping back in time to when we first moved in to our home. While we were on the house hunt, I saw this house and instantly fell in love with the midcentury design. I loved all it's little quirks, like the burnt orange tile floors, the tiny kitchen and the light an airy windows throughout the center of the house.
Once we moved in, I went to town on creating a version of bohemian-glamour with a Palm Springs grandma twist.. yes.. that was my inspiration.
Take a tour around my home.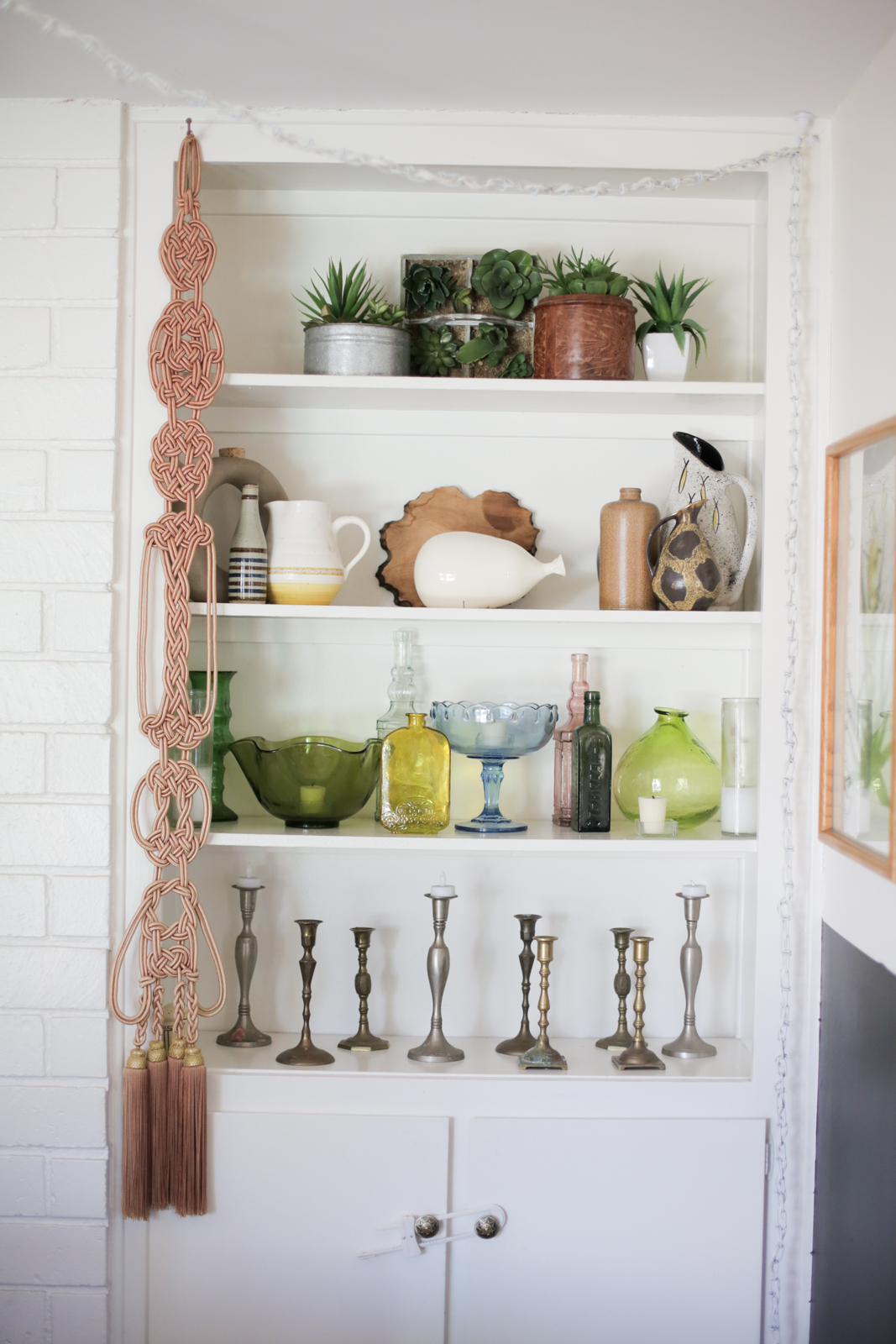 each shelf holds a unique collection picked up from thrift stores, flea markets and vintage shops.